There can be a number of reasons why your tumbler might be leaking.

Please check that the product is assembled correctly and that all parts are in the correct place, including the silicon rings inside the lids.
Two parts are attached to the day-off tumbler, "the small part is for the top lid" and " the larger part is for the drinking mouth".

Each part has a flat side and a notched side.
Install both parts so that the notched side faces the front (bottle side).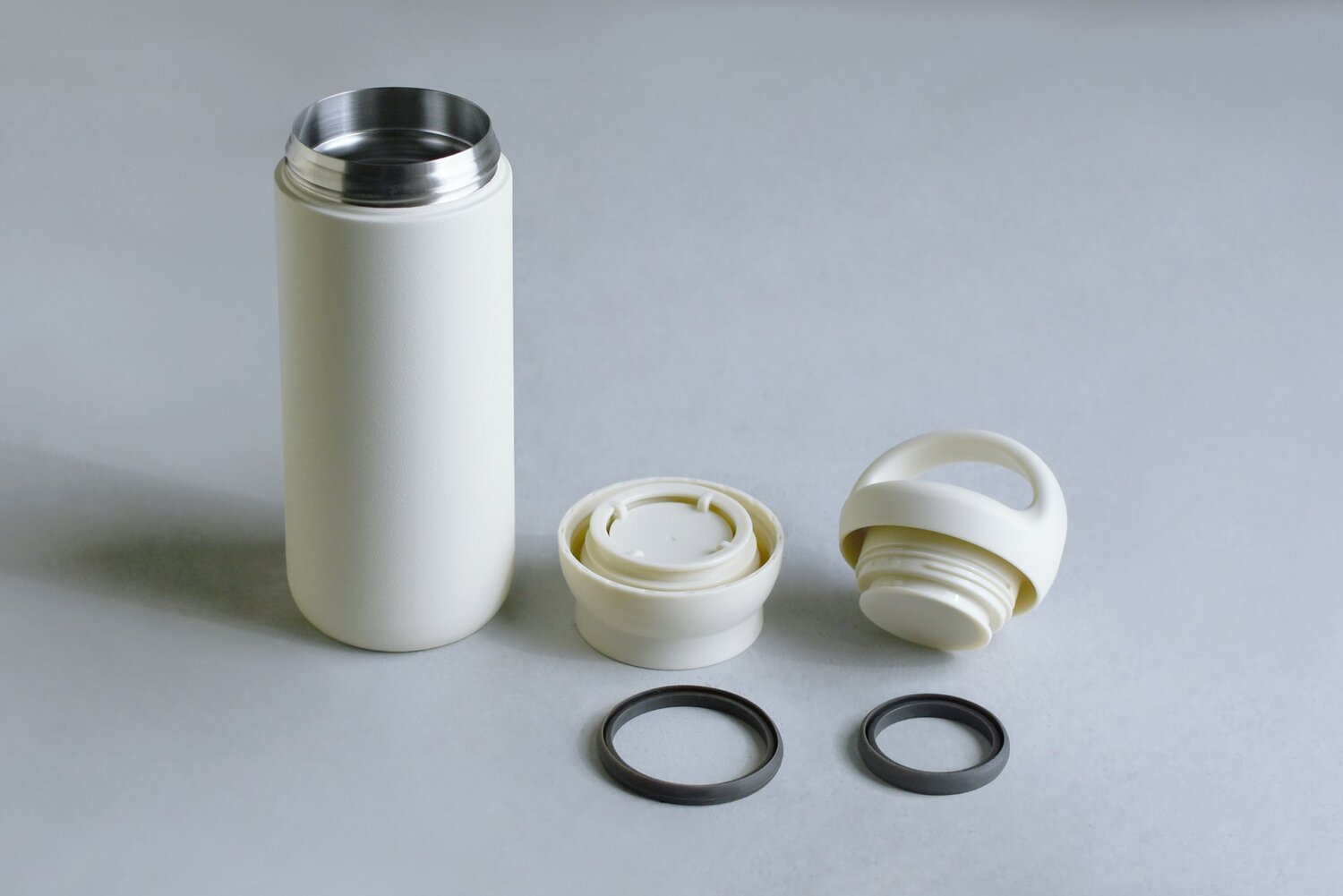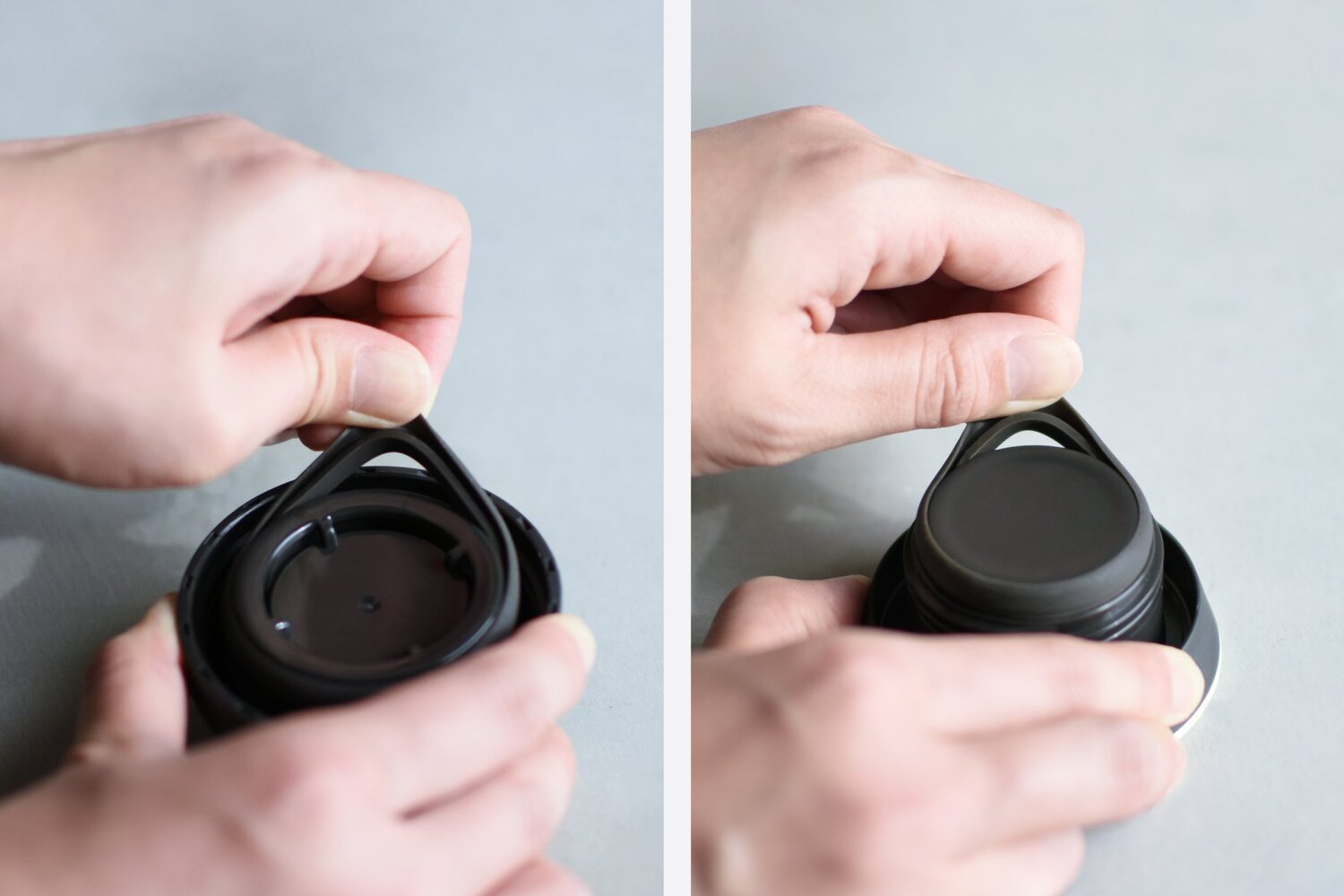 Make sure the lid is closed properly and that the tumbler is not overfilled.
Due to the structure of the day-off tumbler, the upper lid and mouthpiece may be closed at an angle.
Make sure the lid is parallel to the bottle when tightening the lid.

If you put the lid on the main body and the drinking spout from directly above, it will mesh in parallel.
Once you turn the lid counterclockwise and tighten it from the point where you feel a "click", it will be securely tightened horizontally.
Also, when the top lid is tightly tightened, the drinking spout may loosen as well.
If you put your hand on the spout when you open the lid, you can check if the spout is loose.

Check the condition of the product, mainly the silicone rings.
As it ages, it loses its elasticity and can leak.
If it is deteriorated and damaged, we recommend replacing the silicone rings.
You can purchase spare parts here.